While cooking can be treasured past time for some there is one part of mealtimes that nobody enjoys. Washing dishes takes time and is often the last thing you want to do after homecooked food. Having a dishwasher is a great way to reclaim the time spent scrubbing the pots, plates and cutlery but you need one that performs well and eliminates the need for pre-rinsing.

The WFC 3C24 P X UK delivers an outstanding level of cleaning, thanks to Whirlpool's innovative features including intelligent sensor technology and cleaning modes. Using 6TH SENSE technology each dishwashing cycle automatically sense how dirty the load is and adapts performance accordingly. By adjusting the time and water pressure accordingly you not only get great cleaning results but savings of up to 50% in water and time.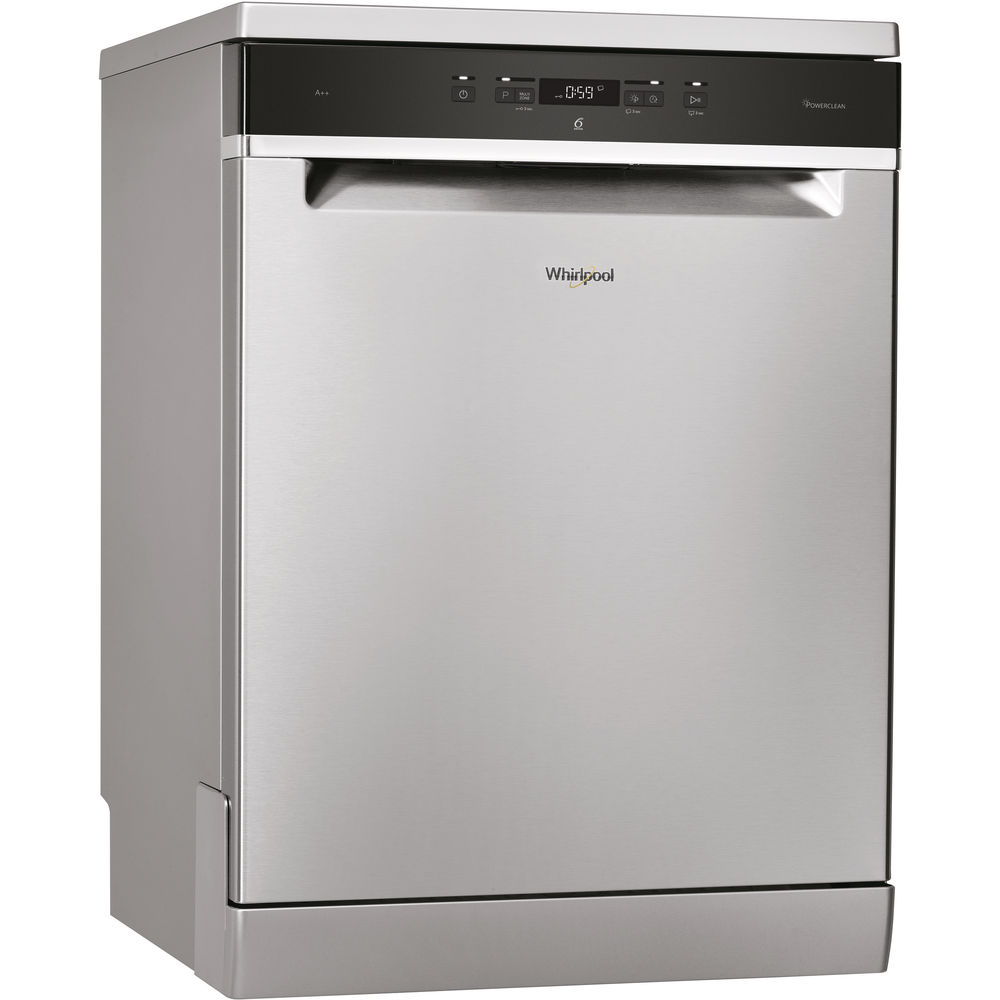 Even pans with the toughest, baked on grime Whirlpool's PowerClean Pro technology makes short work of it. Powerful water jets at the rear of the machine detect where the dirt lays thickest and work to remove quickly and in one cycle, eliminating the need to pre-rinse your load.

When removing you perfectly cleaned crockery you will also find no need for drying. Natural Dry technology means the door opens to allow air to circulate and remove moisture with no additional power consumption.

Featuring space for 14 place settings, the WFC 3C24 P X UK uses multiple clever techniques to maximise space and reduce the number of cycles needed. An adjustable upper rack means adding unusually-shaped items is effortless. The ExtraSpace design in the lower rack gives verticle storage options for pots and pans, providing you extra room for up to 10 extra dishes.
To find out more about the WFC 3C24 P X UK Dishwasher contact us at Howards Electricals, with flexible delivery options in the Stoke-on-Trent area. Call us today on 01782 639333, or if you wish to find out more about the WFC 3C24 P X UK Dishwasher visit our website for more information.