Your oven is at the heart of your kitchen. Choosing an oven that you can rely on is incredibly important. The stylish stainless steel Serie 6 MBA5785S0B Oven from Bosch has all of the features that you need to be able to cook mouth watering meals. This built in double oven has the high quality build that you would expect from any appliance from Bosch.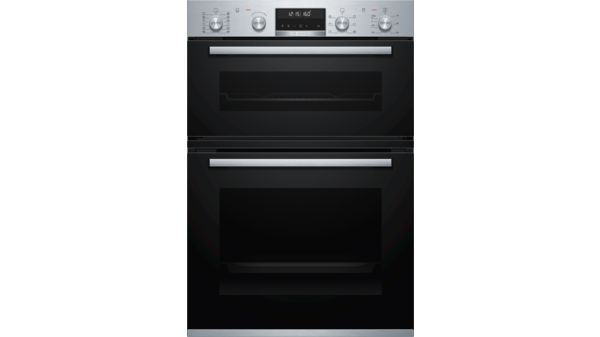 Perfect Results Every Time
You don't want a great oven, some of the time. Choosing an oven that you can rely on every time is extremely important. The Bosch MBA5785S0B Oven is able to distribute heat rapidly and evenly throughout the oven using Bosch 3D Hotair technology. This even makes it easy to cook evenly on all three levels at the same time. In fact, you can even cook a mixture of sweet and savoury dishes without mixing any flavours in the process.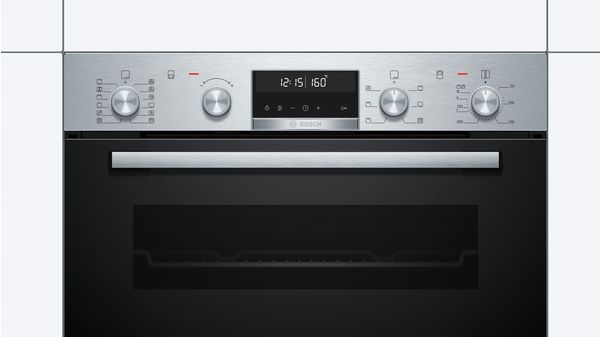 Cooking Made Easy
With Autopilot 30, it is easy to cook your meal to perfection, every time. With Autopilot 30, you can simply set the relevant automatic program from the display menu. Choose from 30 different dish types to get the great results you desire. Once you have done this and added the weight of your dish, you simply press the start button. Autopilot will now determine the optimum cooking mode, temperature and duration. It's a groundbreaking feature that you'll wish you've always had. So, you don't have to worry about preparing the perfect dish for guests, your oven will do all the calculating for you. That way, you can simply enjoy the cooking process, without any of the usual stressing or second guessing.
The MBA5785S0B Oven also comes with a built in meat probe, to detect the temperature of your food and cook your meals perfectly. No more tough, dry or undercooked meat dishes. The meat probe will continually measure the temperature of the joint you're cooking and will let you know once it's perfectly cooked through. It will also switch off automatically, so you don't have to worry about your meat being overdone.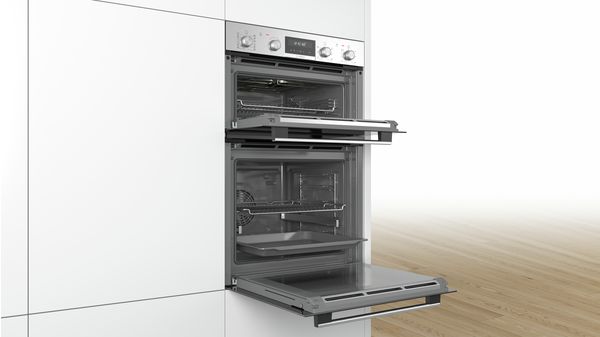 Effortless Cleaning
Let's face it, although a bit of spring cleaning can be a way to clear your head. Cleaning your oven can be extremely tiring and time-consuming. Bosch have integrated a self-cleaning pyrolytic program into the MBA57850B Oven. This saves you time and energy, without the need to get your hands dirty, or to use any cleaning products. It's as simple as selecting the desired Pyrolytic programme and then letting the oven work it's magic. The oven will then heat up to 480°C, burning any grease or food residues away. Any debris that is left can be removed extremely easily with a damp cloth and nothing more.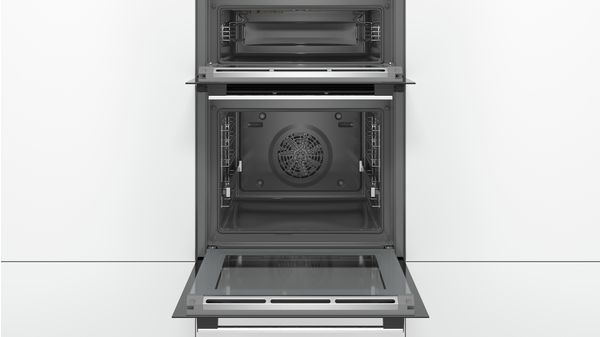 To learn more about the Bosch MBA5785S0B Oven, including all its features, visit our product page for full details and specifications. Order yours in store, by phone or online from Howards Electricals. Best price guaranteed. Collect in store, or opt for fast delivery and full installation from one of our trained installers, anywhere in Stoke-on-Trent.